D u g a n d - G e n e a l o g y
This extensive genealogical research was completed between 1994 and 1997. It encompasses most of XVIIth century Claude

's descendants.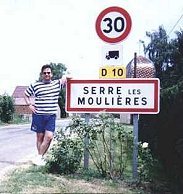 After 19 years online I would like to thank you all for the interest shown plus your formidable encouraging words.
This page is dedicated to my kids Stéphanie, Marcel and Rony Dugand,
and to my father who rests in peace in heaven; to my dear mom, brothers and sister.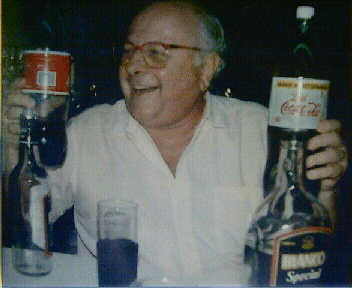 A special consideration and enormous gratitude goes out to the memory of our dear Rafael I. Dugand.
He and my father were driving forces providing priceless genealogical information.
Their knowledge on family matters was unmatched.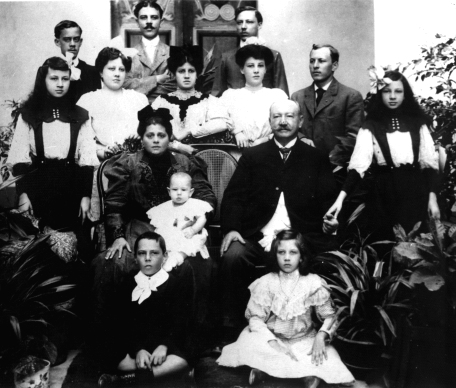 THE DUGAND-GNECCO FAMILY:
Standing from left to right: Emilio, José Victor, José Lucas,
Rita, Gala, Rosa, Clara Aurora, Rafael, Beatrice,
Reyes Gnecco with my grandfather Armando, François Victor Dugand,
Luis & Mercedes
Barranquilla 1907